17th Annual Buddy Walk! Rescheduled to March 30th.
Saturday, September 1, 2018

Brian Eiker

No comments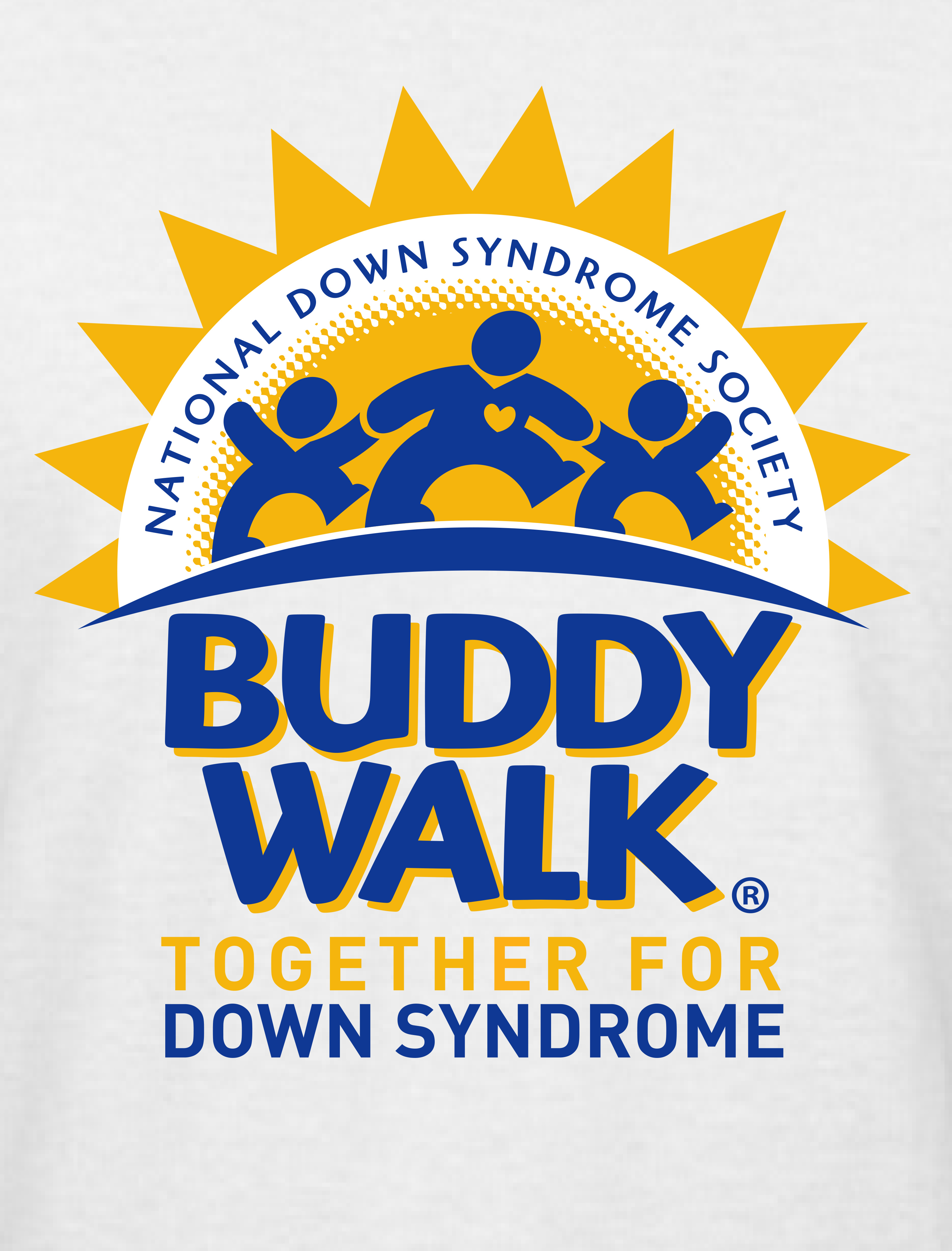 09/17/18
Hello everyone! We were hoping to make an announcement about our "new" event in March when the Buddy Walk was officially cancelled. However, we have not finalized a contract yet, so we didn't want to be premature. As soon as it is official we will make a big announcement to share publicly. This will NOT take the place of a Fall 2019 walk. This is a new event to take the place of the Fall 2018 walk that can not easily be rescheduled in the next few weeks.
Sharing the early details now…. March 30th is the closest weekend to World Down Syndrome Day (WDSD) that we can reserve at the Frederick Fairgrounds. We are looking to rent the large, climate controlled, event building near the main gate. We plan on having moon bounces, face painting, and all the regular Buddy Walk events & activities inside (petting zoo would have to be outside IF we have one). If the weather is nice, we can have a "Buddy Walk". Raffle baskets and silent auction will be at this time too. If you are already registered for the 2018 Buddy Walk, that will roll to the new event.
We would love to make a World Down Syndrome Day event an annual thing (maybe in years to come not exactly like the BW.. meaning not a repeat of moon bounces, face painting, etc.) so we would like to form a planning committee to prep for March. Give a shout if you are interested!!! Thanks!!
09/12/18
CANCELLED – Hello everyone. We want to give an update to all of the factors that go into making the decision to keep or cancel our walk this weekend. We have been closely watching the developments of Hurricane Florence as to when, where, and how much rain and wind we will be experiencing in Frederick, MD on Saturday. With the rainfall we had this past weekend and the thunderstorms projected later this week, the ground is saturated and vehicles will not be permitted on the grass of Baker Park to unload our equipment and supplies. It would be very difficult to unload everything we bring to our walk without driving on the grass. Safety is our main concern with wind because of the amount of canopy tents we need for our walk. We do not have the luxury to wait until Friday night to make our decision because we need to give our vendors, food suppliers, community members, and volunteers ample time to change their schedules and make alternative plans. We want everyone to know that there is a chance that there may not be significant rainfall on Saturday, but the decision is based on more factors than the amount of rain during our event. We have decided to CANCEL our 17th Annual F.R.I.E.N.D.S. Buddy Walk on Saturday September 15th. We do not have a rain date for our walk this fall and we are in the process of securing a new location for our Buddy Walk in the spring. Details will be coming soon.
We will still have our "stuff the bags" event Wednesday night at EDCO 100 Thomas Johnson Drive Frederick, MD 21702. We will have t-shirt pick up for anyone who has pre-registered or who would like to register tomorrow night. We will be able to accept cash, check, and credit card payments. All registrations will carry over to our spring event.
If anyone has any cash or check donations they were going to turn in during our walk, please mail to F.R.I.E.N.D.S., PO Box 641, Middletown, MD 21769 or drop off M-F 8:30am-5:00pm to Evan Routzahn at EDCO, 100 Thomas Johnson Drive, Frederick, MD 21702.
Please contact Evan Routzahn if you have any questions at 301-788-6806.
We truly appreciate everyone's efforts in fundraising for our walk to help us continue raising awareness and acceptance of Down syndrome within our communities. We are very sad to have to cancel the walk because we know many people look forward to it. Due to the difficulty in logistics for rescheduling our walk in the near future, it is our intent to have it later so our buddies, their families and friends can still have the same wonderful experience we always have. Thank you for your understanding and continued support of F.R.I.E.N.D.S. We hope everyone stays safe during Hurricane Florence.
Ready – Set – Walk! It's that time of year again to celebrate this fun filled day with family and friends and celebrate all individuals with Down Syndrome! We will have activities the whole family can enjoy such as a petting zoo, moon bounces, fun games, entertainment, food, speakers, and much, much more! Awards for the Top Fundraising Team and Most Creative will be announced shortly following the walk.
F.R.I.E.N.D.S. will be hosting its 17th Annual Buddy Walk on Saturday, September 15, 2018 near the band shell at Baker Park, located near beautiful downtown Frederick, Maryland.
Check-in/Registration begins at 10:00 am. Â Walk begins at 12:00 pm. When you check-in/register, you will receive your tee shirt(s). Everything wraps up around 2:00 pm.
The approx. one mile/one-block non-competitive walk begins and ends at the band shell in Baker Park. Click here to see the walk. Strollers, wheelchairs and wagons welcome. Entertainment for all ages including moon bounces, petting zoo, carnival games, magic show, face painting, music and more. Hot dogs, chips, popcorn, cotton candy and water will be provided for participants. Additional food will be available for purchase.
SCHEDULE OF EVENTS
| | |
| --- | --- |
| 9:00am | Registration begins |
| 10:30am | Welcome to F.R.I.E.N.D.S. Buddy Walk |
| | Short update on F.R.I.E.N.D.S. efforts |
| | Announcement of all activities for the day |
| | Team Raffle Baskets / Silent Auctions |
| | Wall of Possibilities |
| 11:50am | Mayor's Proclamation of Buddy Walk Day |
| 11:55am | Moment of silence for all of our Forever Buddies |
| 11:58am | National Anthem |
| 12:00pm | The Buddy Walk |
| 12:20pm | Walkers returning to main field, food is ready to be served |
| 1:30pm | Recognition of Sponsors |
| | Presentation of "Andrew C. Eiker" Scholarships |
| | Announcement of Top Fund Raiser and Winner of Most Creative Team Tent |
| | Announcement of Raffle Basket / Silent Auction WINNERS |
| 2:00pm | Walk ends |


Back again this year, we will be able to accept MASTERCARD and VISA at registration!
BUDDY WALK FORMS AND MATERIALS

Click here to download the 17th Annual Buddy Walk Brochure/Registration Form.
Click here to download the 17th Annual Buddy Walk Brochure/Reg. Form (page by page).
Click here to download the Buddy Walk Sponsorship Program.
Click here to download the FRIENDS Corporate Sponsorship Letter.
Click here to download the Buddy Walk 411 Information Sheets.
Click here for a letter size Buddy Walk poster – 8-1/2″ x 11″.

Click here for a letter size Buddy Walk poster – 11″ x 17″.
Click here to download the single sheet Registration Agreement similar to the brochure.

Click here to download the Pledge Form (which can be copied as needed).

If you are having difficulty viewing files, please click the link below to download the latest version of Adobe Reader.

REGISTRATION
Click logo or here to go to the registration page for the walk through CROWDRISE. All individuals with Down Syndrome are FREE. Please use the code "buddy2018".
If you would like to have a name of a family member or friend with Down syndrome (in memory is fine as well) listed on this year's shirt please email Evan Routzahn eroutzahn@friendsoffredco.org by AUGUST 31!!!

BAKER PARK BUDDY WALK LAYOUT
Click here for a layout of the grounds at Baker Park the day of the Buddy Walk.
BUDDY WALK PATH
Click here to see the path around the park that we will be walking.
PARKING
Click here for map of parking garages. The locations are:
The Court Street garage is located at 2 S. Court St. and is accessible from S. Court St. and Citizens Way.
The Church Street garage is located at 17 E. Church St. and is accessible from E. Church St. and off of the 100 block of N.Market St. behind the Brewery Pub and Restaurant.
The Carroll Creek Garage is located at 44 E. Patrick St. next to the C. Burr Arts Library and is accessible from the 1 st block of E. Patrick St. and off of the 1 st block of S. Market St.
The West Patrick Street garage is located at 138 W. Patrick St. next to the Fredrick County Courthouse on the west side, and is accessible from 2nd block of W. Patrick St. and the first block of S. Court St.
The East All Saints Street Garage and is located at 125 East All Saints Street on the corner of East All Saints and South Carroll Street. (excerpt from www.cityoffrederick.com)
BUDDY WALK HISTORY
The Buddy Walk was established in 1995 by the National Down Syndrome Society to celebrate Down Syndrome Awareness Month in October and to promote acceptance and inclusion of people with Down syndrome. Today, the Buddy Walk program is supported nationally by NDSS and organized at the local level by parent support groups, schools and other organizations and individuals.
The Buddy Walk is now in its eighteenth year. What started in 1995 as 17 walks has grown to more than 250 walk across the country and around the world. Last year alone, 285,000 people participated in a Buddy Walk and collectively they raised over $11 million to benefit local programs and services and NDSS national advocacy initiatives.
The Buddy Walk is a one-mile walk in which anyone can participate without special training. It is an inspirational and educational event that celebrates the many abilities and accomplishments of people with Down syndrome. Whether you have Down syndrome, know someone who does, or just want to show your support, come and join a Buddy Walk in your local community!
For more information on the National Down Syndrome Society (NDSS) Buddy Walk click here.
ABOUT F.R.I.E.N.D.S.
F.R.I.E.N.D.S. is a Down Syndrome Advocacy Group of parents re-formed in 1999 in Frederick County, Maryland to:
– Be a support and resource group for expectant parents, new parents and extended families of babies born with Down syndrome;
– Provide age-appropriate activities for our children and their friends;
– Advocate for community awareness and acceptance;
– Have monthly meetings with professional speakers experienced in issues relative to Down syndrome;
We meet monthly at the Middletown United Methodist Church at 6:30 PM to share the joys and challenges of parenting.
Please come out and join us!