Annual FRIENDS Holiday Party **OLD**
Thursday, November 8, 2018

Brian Eiker

No comments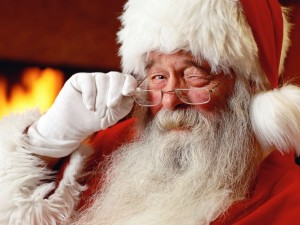 Please join us December 3rd for our Annual FRIENDS Holiday Dinner! We will be starting our event at 6:00 PM. F.R.I.E.N.D.S. will be providing the honey baked ham and beverages. We ask that you bring your favorite side dish and/or dessert to share. This is one of our largest monthly meetings, and we look forward to seeing many familiar faces. This is also a wonderful time to invite new families and friends to join us!
Word from the North Pole is Santa Claus will be making an appearance. Please bring small wrapped presents, labeled with your child(rens') name(s). Santa will distribute gifts and be available for a quick picture.
A few more things….
*We will continue to collect baby items for our "Welcome Baskets" to distribute to local hospitals.
* Kaitlin Wachter will be selling her popular "Henry" owls at the meeting. This is the last night to make a purchase. More than half of the $10 cost will be donated back to F.R.I.E.N.D.S. These make a great little gift!
* We decided to skip the cookie exchange this year. With Thanksgiving being so late, and people most likely having a busy weekend we did not want to make anyone feel pressured! However, feel free to bring your favorite cookies to share for dessert if you are in the baking mood!
See you next week!!!
***Please see our EVENTS page for directions….