FREE screening of "Intelligent Lives" (70 mins.)
Sunday, January 6, 2019

Brian Eiker

No comments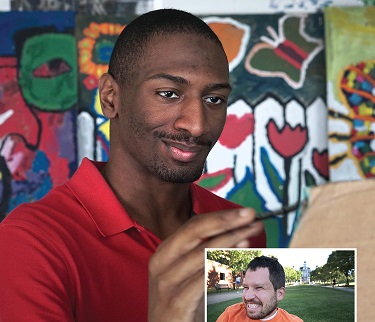 01/17/19 2:00pm – The screening of "Intelligent Lives" has been postponed until January 31st, 2019 due to inclement weather.
01/17/19 10:30am – We are closely monitoring tonight's weather. IF FCPS cancels after school and evening activities we will postpone and reschedule the Intelligent Lives film screening tonight. So sorry!! We will keep you posted!
Who: F.R.I.E.N.D.S. (A local Down Syndrome resource and advocacy group)
What: Hosting a free screening of the short film "Intelligent Lives" (Running time: 70 mins.)
"Intelligent Lives" stars three pioneering young adults with intellectual disabilities-Micah, Naieer, and Naomie-who challenge perceptions of intelligence as they navigate high school, college, and the workforce. Award-winning actor and narrator Chris Cooper contextualizes the lives of these central characters through the emotional and personal story of his son Jesse, as the film unpacks the shameful and ongoing track record of intelligence testing in the United States.
When: Thursday, January 17th, 2019 at 7:00pm
Where: Holiday Cinemas, 100 Baughmans Lane, Frederick, MD 21702