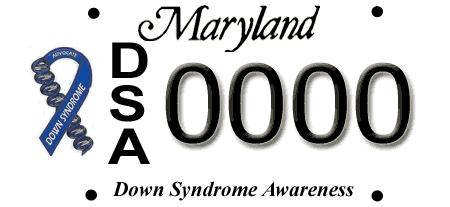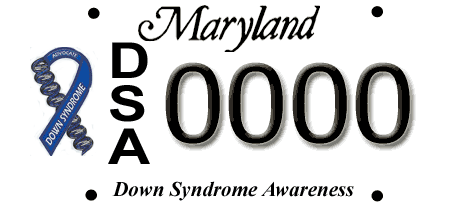 Register now for the Maryland State Down Syndrome Awareness license plate. Plate fee is $45.00. Numbers are assigned sequentially. To get a registration form, please contact the plate administrator, Lottie Trigg at bahtrigg@hotmail.com. A portion of the plate fee goes towards FRIENDS to help promote awareness and acceptance of individuals with Down Syndrome. Thank you for your support!
Click here to go to the Maryland Motor Vehicle Administration. Search for "Family Resource Information and Education Network for Down Syndrome".
To view flyer for printing, please click on image below.