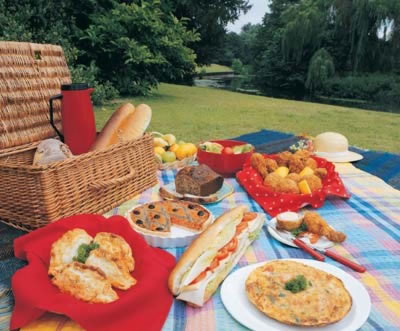 There will be NO group meeting on July 5th.  Instead, we are having a picnic on July 10th at Kemptown Park to welcome new families to the FRIENDS family.  More details to follow.
F.R.I.E.N.D.S. New Family Social
Date: Sunday, July 10th, 2011
Time: 1:00pm
Place: Kemptown Park (Shelter #1)
3456-B Kemptown Church Road
Monrovia, MD 21770
Over the past year we have welcomed so many wonderful new families. It has been great meeting and getting to know the parents and their special angels. We would like to host a picnic to welcome our newer families and we ask that the older members bring a dish to share and the new families who became a part of the group in the last year to bring yourself and your family. You get to be spoiled today.
So come out and enjoy a fun afternoon with friends and family. This park is well shaded with a creek and playground nearby. Please bring fun outdoor activities for the kids such as bean bag tosses, scooters, ride on toys, bubbles, etc. There may even be a water balloon fight so bring the kids bathing suits.
For the families who have been a part of FRIENDS for over a year, please select a couple items from the potluck list to bring.
See you there!