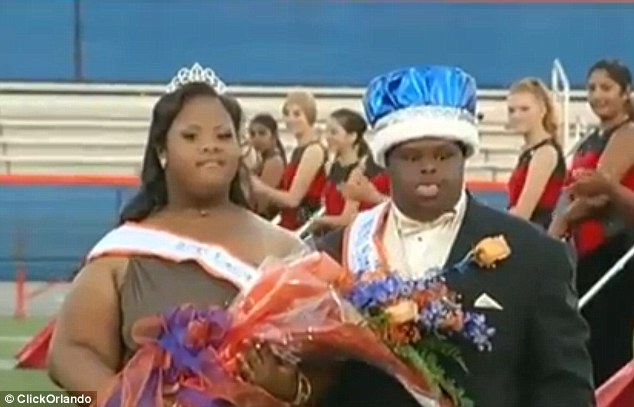 A Florida high school crowned the state's first-ever homecoming king and queen with Down syndrome Friday night.
Travjuan 'Bubba' Hunter and Semone Adkins, both seniors, were crowned in an emotional Friday night ceremony on the football field just before West Orange High's game against rival Cyprus Creek.
Fueled by the positive energy from the uplifting ceremony, West Orange won the game 56-7.
Read more: http://www.dailymail.co.uk/news/article-2459032/Florida-couple-Down-syndrome-crowned-homecoming-queen-king.html#ixzz2hoL1ViKJ
Follow us: @MailOnline on Twitter | DailyMail on Facebook