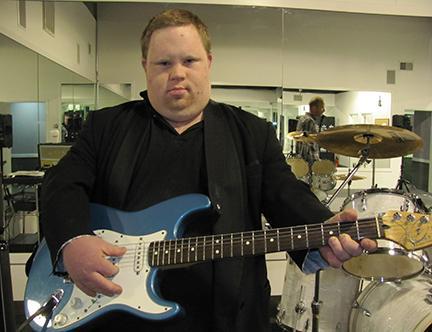 LEGISLATION TO ESTABLISH THE ETHAN SAYLOR CENTER FOR SELF‐ADVOCATES RECEIVES
HEARING IN ANNAPOLIS
Pioneering center will prepare people with intellectual and developmental disabilities to
participate in training programs for law enforcement and other public sectors
FOR IMMEDIATE RELEASE: Annapolis, MD (March 12, 2015) – Senator Ron Young (D‐Frederick)
and Del. Carol Krimm (D‐Frederick) introduced legislation (SB 853 and HB 1161) to establish the
Ethan Saylor Center for Self‐Advocates as Educators. The Saylor Center was a key
recommendation of the Commission for Effective Community Inclusion of Individuals with
Intellectual and Developmental Disabilities in its December 2014 Annual Report. The Inclusion
Commission was formed following the tragic death of Ethan Saylor, a young man who
happened to have Down syndrome, who died in the custody of three off‐duty Frederick County
sheriffs in January, 2013.
Click on the link below to read the press released.
Press Release on Center Legislation Final March 17, 2015