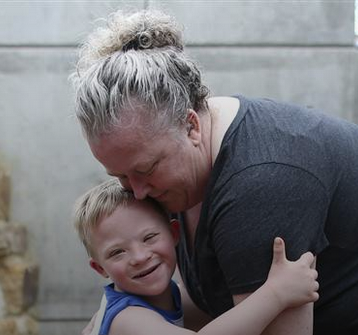 It's a battle for integration, but race is not the issue.
An Ohio mother is suing a YMCA she says won't accept her son into its general summer program, only offering the boy with Down syndrome a spot in its camp for kids with disabilities.
In addition to refusing to make reasonable accommodations for 6-year-old Steven Heffron, the Great Miami Valley YMCA uses him "as a poster child for its programs with the tag lines 'Providing Opportunities for Everyone,'" the federal lawsuit, which includes photos of YMCA promotional material featuring Steven, says.
Click below to read the rest of the story…
http://www.nbcnews.com/news/us-news/ohio-mom-sues-ymca-excluding-son-down-syndrome-n388796