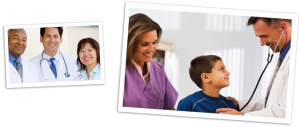 This page is provided for information only. These Health Professionals come recommended by members of the FRIENDS group.
This webpage contains links to other sites on the Internet that are not under the control of FRIENDS. FRIENDS is not responsible for the content of any such external site. FRIENDS has provided a link as a convenience to you. If you have any questions or concerns regarding the content of any external site, you should contact that site's administrator directly.
· PEDIATRICIANS/DOCTORS
The Pediatric Center of Frederick
1475 Taney Avenue
Frederick, MD 21702
(301) 662-0133 (Office)
(301) 695-8604 (Fax)
THH Pediatrics
19735 Germantown Rd., Suite 200
Germantown, MD 20874
(301) 540-0811 (Office)
Frederick Pediatric Associates
87 Thomas Johnson Drive
Frederick, MD 21702
(301) 694-0606 (Office)
·

EAR/NOSE/THROAT (ENT)
Frederick Ent Group
Dr. R Kirk Jackson, MD
Dr. C Jong Yoon, MD
82 Thomas Johnson Court
Frederick, MD 21702-4348
(301) 698-2440 (Office)
· DENTISTS
Dr. Harvey Levy and Associates, PC
198 Thomas Johnson Drive, Suite 108
Frederick, MD 21702-4437
(301) 663-8300 (Voice/TDD)
(301) 682-3993 (Fax)
Appointment issues: appointments@drhlevyassoc.com
Other issues: info@drhlevyassoc.com
"All day Tuesday they see special needs kids and adults and he is FMH affiliated."
Dr. Daniel H. Kern, D.M.D.
Family Dental Associates
504-B West Patrick Street
Frederick, MD 21701
(301) 663-4881 (Office)
Mt. Airy Dental
602 Center St, Suite 203
Mt. Airy, MD 21771
(301) 829-6588 (Office)
Terrace Dental Group
Dr. Gregory Weakley, DDS
84 Thomas Johnson Ct
Frederick, MD 21702
(301) 662-9133 (Office)
· ORTHODONTISTS
Dr. Jon A Moles, D.D.S.
3549 Urbana Pike
Frederick, MD 21704
(301) 874-4747 (Office)
4 East Main Street
Thurmont, MD 21788
(240) 575-2877 (Office)
· OPTOMETRISTS
Dr. Phillip McGann
Western Maryland Eye Center
1003 West Seventh Street
Frederick, MD 21701
· PHYSICAL THERAPY
Coming soon!
· OCCUPATIONAL THERAPY
Coming soon!