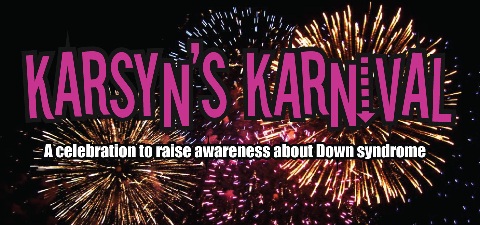 KARSYNS KARNIVAL
http://www.karsynskarnival.com/
KS2 4DS, Inc. seeks to enhance the quality of life for individuals with Down syndrome in Southern Maryland. Our mission is to showcase the talents and abilities of individuals with Down syndrome, disseminate information about Down syndrome, and promote social connections among individuals with Down syndrome, their families, and other community members. By hosting Karsyn's Karnival each year, KS2 4DS, Inc. raises the community's awareness about the unlimited potential that individuals with Down syndrome possess. Through the use of multiple media outlets, KS2 4DS, Inc. also provides information about developmental topics, educational strategies, and opportunities for community/vocational independence that are specific to individuals with Down syndrome.
KS2 4DS, Inc. is now a 501(c)(3) organization. All donations are tax deductible!
This site contains links to other sites on the Internet that are not under the control of FRIENDS. FRIENDS is not responsible for the content of any such external site, and the fact that FRIENDS has provided a link as a convenience to you, does not mean that FRIENDS endorses the site or its content. FRIENDS has not reviewed any information found on these sites and makes no representations regarding the information found there. If you have any questions or concerns regarding the content of any external site, you should contact that site's administrator directly.