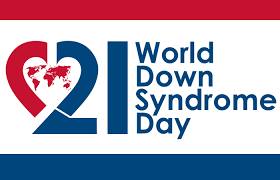 Join us in celebrating World Down Syndrome Day on 03/21/2023!! Wear your crazy socks that day in support of inclusion for individuals with Down Syndrome.
**UPDATE** Click here to see our WDSD posters this year. These posters will be posted in Primary, Elementary, Middle and High Schools around Frederick County and Washington County in Maryland.
Click here to learn more about World Down Syndrome Day!!!