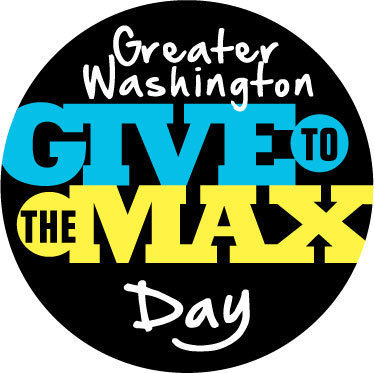 On November 9th, thousands of area residents are going to show their support for their favorite nonprofit for Give to the Max Day: Greater Washington. On that day, every donation and donor we get will go further to help us claim our share of more than $100,000 in cash awards.
We need you to help us with these three things:
1)     Mark November 9th on your calendar and add this giving link.
2)     Follow us on Facebook and Twitter  and help build the buzz.
3)     Spread the word!  Forward this email to your family and friends along with a personal note as to why you believe in our work, and why they should give on November 9th.