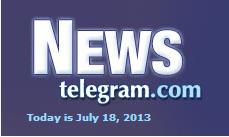 By Carolyn Y. Johnson THE BOSTON GLOBE
Researchers at the University of Massachusetts Medical School have shown that it is possible to do what had once seemed unthinkable — shut down the extra chromosome that causes the developmental problems and intellectual disabilities in people with Down syndrome.
The surprising result — so far accomplished only with human cells grown in laboratory dishes — is the fruit of a daring, out-of-the-box approach by a scientist whose work has been shaped by her early experience counseling families of children with disabilities.
Click here to see a video of Dr. Brian Skotko being interviewed.
Click here to read the rest of the article.
This site contains links to other sites on the Internet that are not under the control of FRIENDS. FRIENDS is not responsible for the content of any such external site, and the fact that FRIENDS has provided a link as a convenience to you, does not mean that FRIENDS endorses the site or its content. FRIENDS has not reviewed any information found on these sites and makes no representations regarding the information found there. If you have any questions or concerns regarding the content of any external site, you should contact that site's administrator directly.